Be Our Guest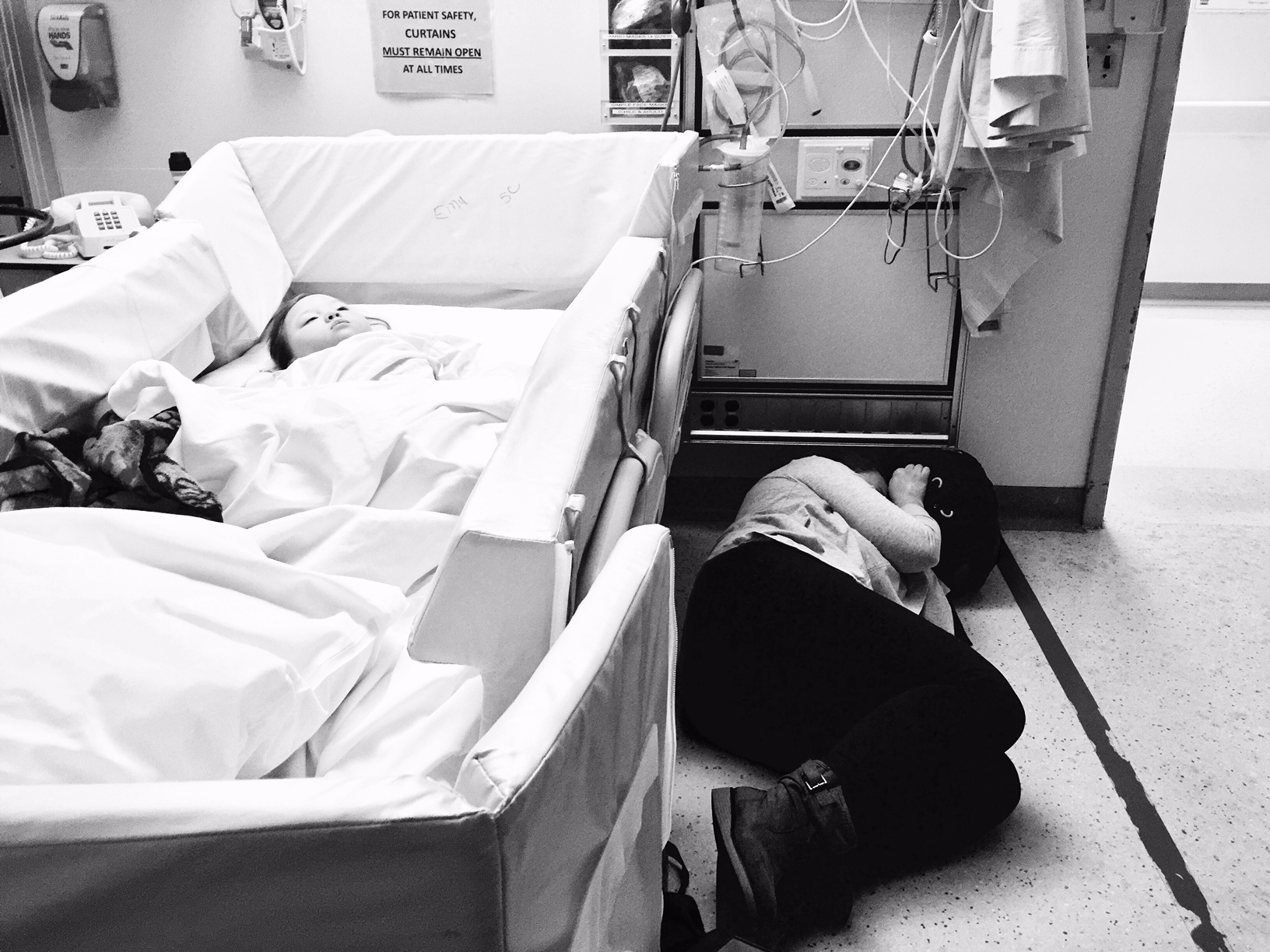 Staying in the hospital is nothing like staying in a castle, even though the care is sometimes just as attentive. Our little beauty had a recent emergency trip to the hospital, which required a transfer to that magical children's hospital down the highway. It was frightening, full of adrenaline, and it was enchanting. We were their guests.
What started off as a very early morning seizure, gradually rolled into another, and then another, and then rescue medication with a plan to drive to the hospital. It quickly rolled into another seizure without any rest in between and then prompted a call for an ambulance with the paramedic administering yet another rescue medicine on the way to the hospital. It was a blur how we got there, but once there, we were treated to wonderful care. Pepper was sedated by her second rescue medication, and we met our enchanting Dr. Ben who took great care of our sleeping beauty. When our beauty awoke, she picked up where she had left off, and began another series of seizures. Dr. Ben swooped in and ordered more rescue meds. Unfortunately, this time, she was not responding to them, and it was clear that she would need to be transferred to Sick Kids. This glass slipper did not fit. So, our chariot arrived to take us to Sick Kids. Initially, we thought our Ornge pumpkin would be flying us there, but due to weather conditions, we were grounded. More rescue medication was administered while on route to the hospital, though it did not appear that this was working to stop the seizures. When we finally arrived at Sick Kids, we were taken to our enchanted ward. A ward filled with other brave children, just like our beauty, in various states of battle. The parents of this princess could not, would not rest. Nearly 24 hours after the first seizure, our beauty was given a final dose of new  enchanted medication. This one slayed the dragon and stopped the seizures. Our princess was saved. Our stay at the hospital was a brief (72 hours in total). I wish I could say that we lived happily ever after, but…
A few weeks later, while working through a typical day at the office. It hit me. Over stressed, over worked, anxious, tired, spent, I myself, went to the hospital. Panic over my face thinking about what may happen, as I called and tried to reassure everyone that I was ok. Having numbness, tingling and a sensation of doom, it appears is a common thing for those in my shoes. Alas, not a glass slipper, but a lead boot worn by those who care for chronically ill children. You can't run a marathon in these babies. Time to adjust.
Thank you to all those who cared for us at Oakville Hospital, Sick Kids and Mount Sinai. You are truly enchanted. We are fortunate to have you in our corner.