There are Binoo's everywhere!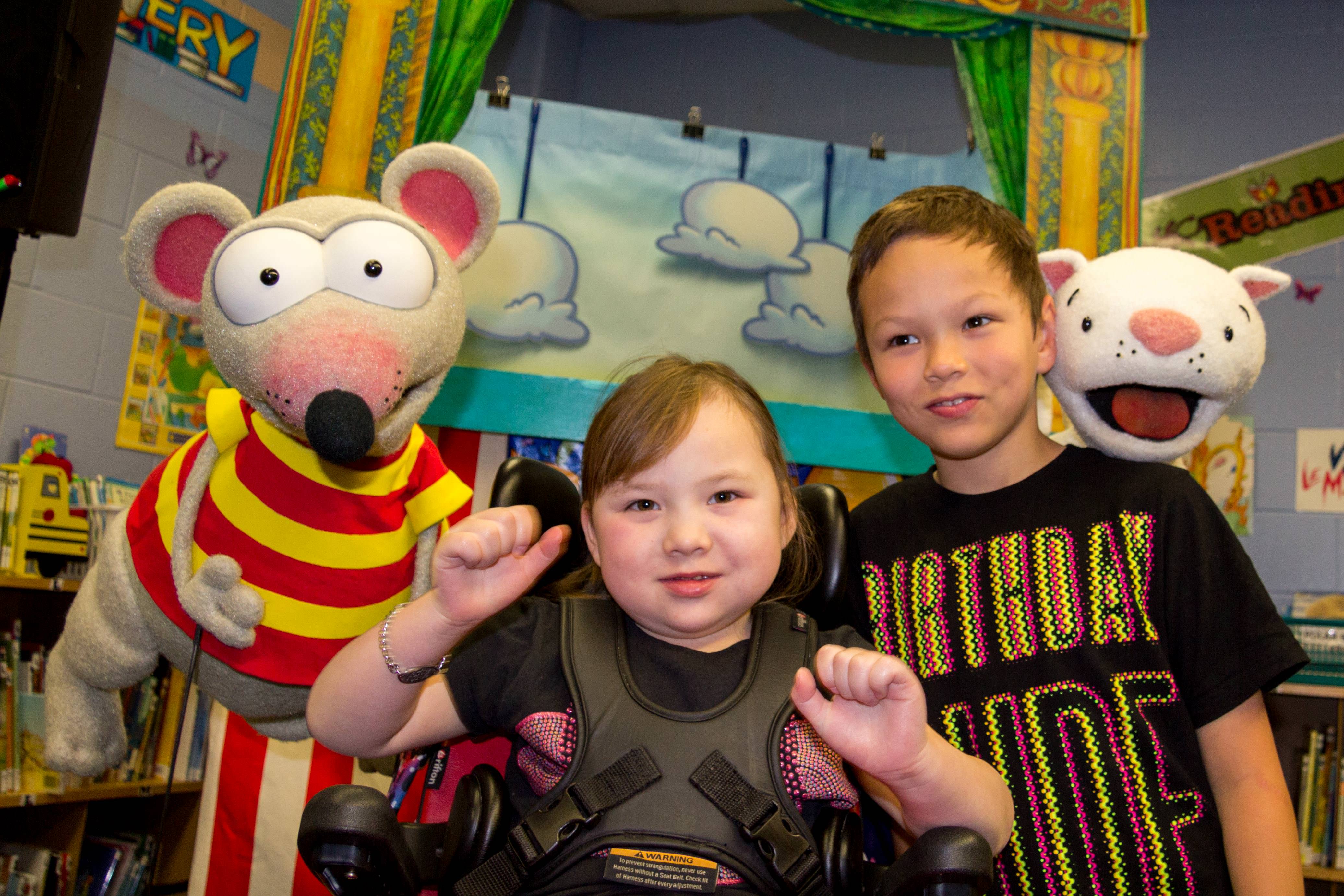 Happy Birthday to our dear sweet Pepper! This year, Miss Pepper was treated to a very special birthday surprise. Her favourite characters, Toopy and Binoo leapt off the screen and transformed from cartoon heroes to puppet show entertainers!  Pepper had a Toopy and Binoo puppet show visit at her school! To say this girl lit up like a Christmas tree is quite the understatement. She was absolutely glowing!
Accompanied by her big brother and her classmates, they all congregated in the school's library to watch this very special birthday show for Pepper. Everyone was there! Even the Principal! Who, by the way, just happens to be the best Principal of life. Ever. I meant it. He rocks.
Everyone gathered around and sang Happy Birthday to Pepper, which you know is going to be her new favourite song. It may climb the charts to take over Wheels on the Bus, or even If you're Happy and you Know it!
Happy Birthday Pepper. We Love you so much. Six years old now and so full of love and wonder!
–Special thanks to Mr. Melanson, Mrs, Leone and to Frank Meschkuleit (voice of Toopy) for bringing so much joy into our lives. This birthday will forever be in our hearts as the happiest.